Grow Your Text Club on Instagram With Our Exclusive Opt-In Link
Updated: Jan 29
Did you know you can easily grow you SMS database by setting up a tap-to-opt in campaign on Instagram?
If Instagram is not part of your company's marketing strategy, it should be—especially Instagram Stories. As of Oct. 27, 2021, Instagram expanded the ability to add links in stories to all accounts.
AGE Media is excited to offer the technology that allows your Instagram followers to easily opt into your SMS database. We have developed the functionality through a custom URL to help you boost SMS database growth with Instagram Stories.
Our custom opt-in technology uses a "Tap to Join" functionality that integrates with an Instagram user's messaging app. When the link is tapped, the user's texting app opens a pre-populated text message with your opt-in keyword and your texting number to easily opt them into your SMS database as soon as they send the text.
How to Make the Most of Your Keyword Opt-in Link
Consider using your URL tracking program (Bitly or Google's Campaign URL Builder) to customize and track the engagement using the opt-in URL provided by AGE Media.

Create an eye-catching story design.

Pin your story to the top of your profile.
Step-by-Step Instructions to Add Your Opt-in Link to an Instagram Story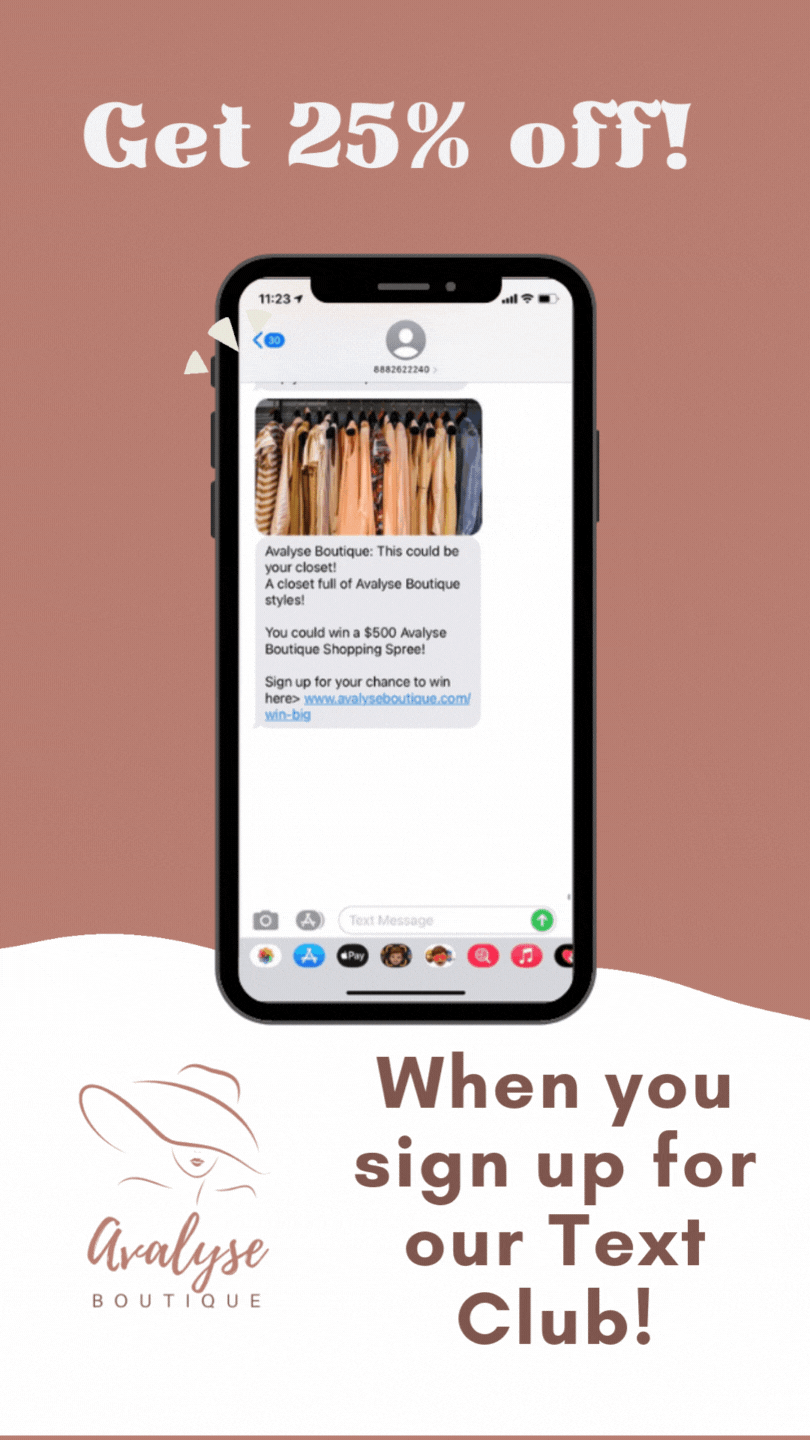 Design your Instagram Story graphic image (or animated Gif) that promotes your text club and entices followers to subscribe. Consider offering a discount or gift for those who opt in.

When you add your graphic to your stories, add a "link sticker". Paste the custom opt-in URL provided by AGE Media.

Consider customizing sticker text to clearly state that when the user taps the link, they subscribe to texts and receive an exclusive discount (as in the above example).
Make Sure the Feature Works Before Posting
Always "Preview Your Story" before tapping Done to post your Story.

Share with "Close Friends" to preview. You may need to add people to share group.

When they tap on the "Link", they should be redirected to a pre-filled text message with your opt-in keyword and toll-free texting number. Ask them to send the text. They should receive the opt-in reply. (If they are already a member of your text club, they will see a message telling them they are already in the database.)

When you are happy with how it looks, post your Story and watch your SMS database grow!
Interested in Using an Opt-In Link to Grow Your SMS Database?
Although our custom keyword opt-in link works great for Instagram stories, you can implement the feature in other marketing efforts as well. Consider attaching the link to your online banner ads or sharing on social media.
AGE Media will need to customize the link to meet your marketing goals.
Contact us today to get set up with your unique opt-in link.
Updated 11/28/22