Grow Your Text Club on Instagram With Our Universal Opt-In Link
Updated: Feb 21
Easily grow you SMS database by adding an opt-in link to your Instagram stories and reels.
If Instagram is not part of your company's marketing strategy, it should be—especially Instagram Stories. On Oct. 27, 2021, Instagram expanded the ability to add links in stories to all accounts.
AGE Media is excited to offer the technology that allows your Instagram followers to easily opt into your SMS database by clicking a link.
Our custom opt-in technology uses a "Tap to Join" functionality that integrates with any mobile user's messaging app. When the link is tapped, the user's texting app opens a pre-populated text message with your opt-in keyword and your texting number to easily opt them into your SMS database as soon as they send the text.
How to Make the Most of Your Keyword Opt-in Link
Create your opt-in keyword and auto response. Include a promo code or simple confirmation that they joined your text club and provide the required verbiage with opt-out instructions.

Generate a branded URL using AGE Texting's built-in URL shortener to customize and track the engagement.

Create an eye-catching story design.

Pin your story to the top of your Instagram profile.

Share to Facebook stories to capture additional consumers that do not follow you on Instagram.
Step-by-Step Instructions to Add Your Opt-in Link to an Instagram Story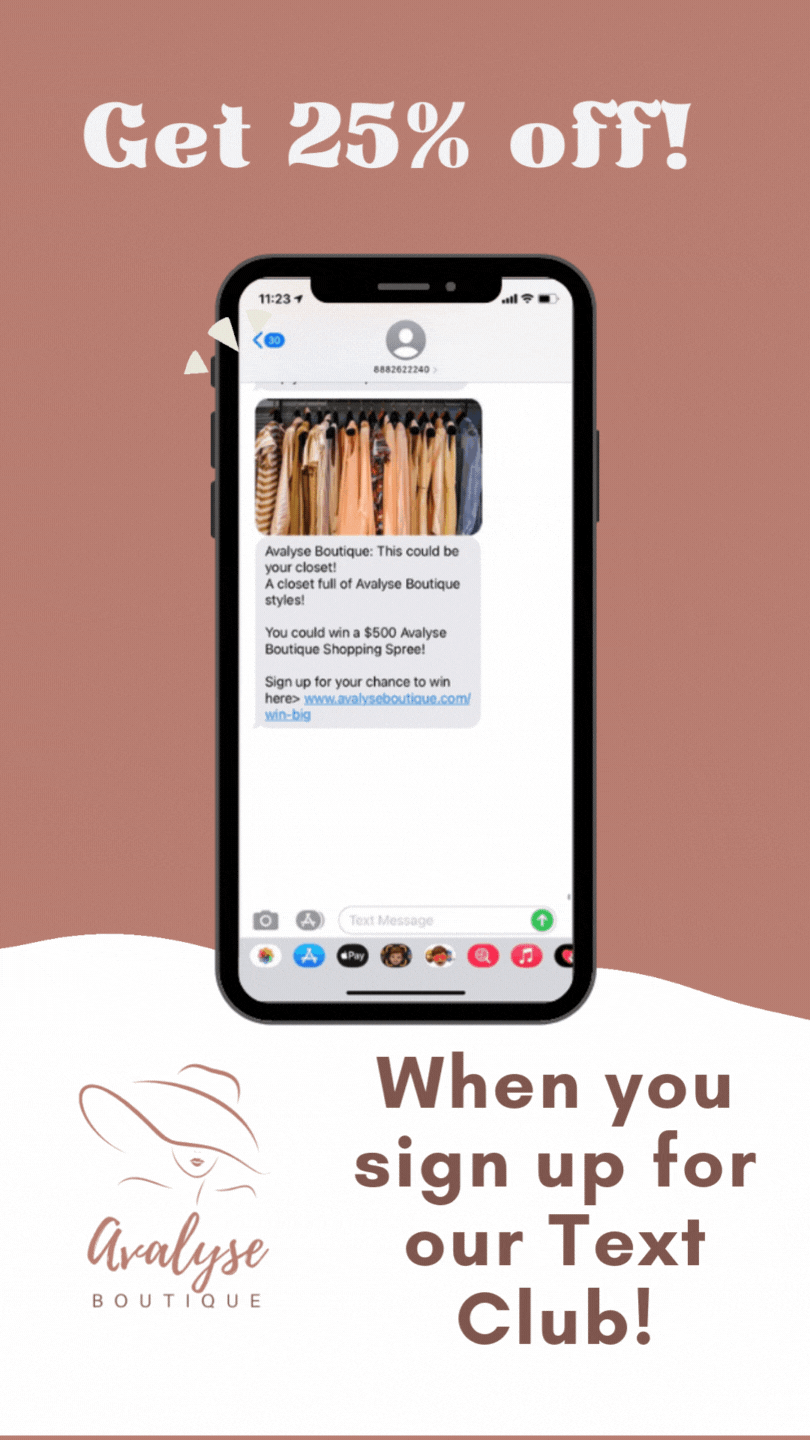 Design your Instagram Story graphic image (or animated Gif) that promotes your text club and entices followers to subscribe. Consider offering a discount or gift for those who opt in.

When you add your graphic to your stories, add a "link sticker". Paste the custom opt-in URL provided by AGE Media.

Consider customizing sticker text to clearly state that when the user taps the link, they subscribe to texts and receive an exclusive discount (as in the above example).
Make sure the feature works before publishing your Instagram content.
Always "Preview Your Story" before tapping Done to publish your Story.

Share with "Close Friends" to preview. You may need to add people to a share group.

When they tap on the "link", they should be redirected to a pre-filled text message with your opt-in keyword and toll-free texting number. Ask them to send the text. They should receive the opt-in reply. (If they are already a member of your text club, they will see a message telling them they are already in the database.)

When you are happy with how it looks, post your Story and watch your SMS database grow!
Use a universal opt-in link to ensure you don't miss desktop users.
Although Instagram is primarily accessed from mobile devices, you don't want to miss any potential opt-ins from consumers viewing your content from a desktop. Be sure to create a simple signup form using our webform builder and embed it into a landing page on your website.
AGE Media will build your landing page URL into the opt-in link to capture desktop users and route them to your landing page where they can sign up for your texts.
Implement our universal opt-in feature in other marketing efforts. Consider attaching the link to your online banner ads on other social media channels.
Interested in growing your SMS database with a universal opt-in link?
AGE Texting will customize your opt-in link to meet your marketing goals.
Updated 2/16/23