Implement an Autoresponder Text Trivia Game to Engage with Consumers
Updated: Feb 26
What is an automated text trivia campaign?
Through keywords, you can create a variety of autoresponder text campaigns including text trivia. AGE Texting's platform allows brands to create automated single or multi-question-text message trivia games. Users can participate by sending in a keyword or answer to the first question of the quiz that is posted online on a TV ad, or live event.
Trivia games are fun and easy to play and generate brand interaction. SMS quizzes are perfect solutions for digital marketing, live events, or to engage employees.
Prompt customers and visitors to engage and interact with products and services and increase product awareness and impulse buying.
These games ask participants to answer a question and are typically used in promotions where consumers see a question on a product package or text message and respond with the answer and text back the answer.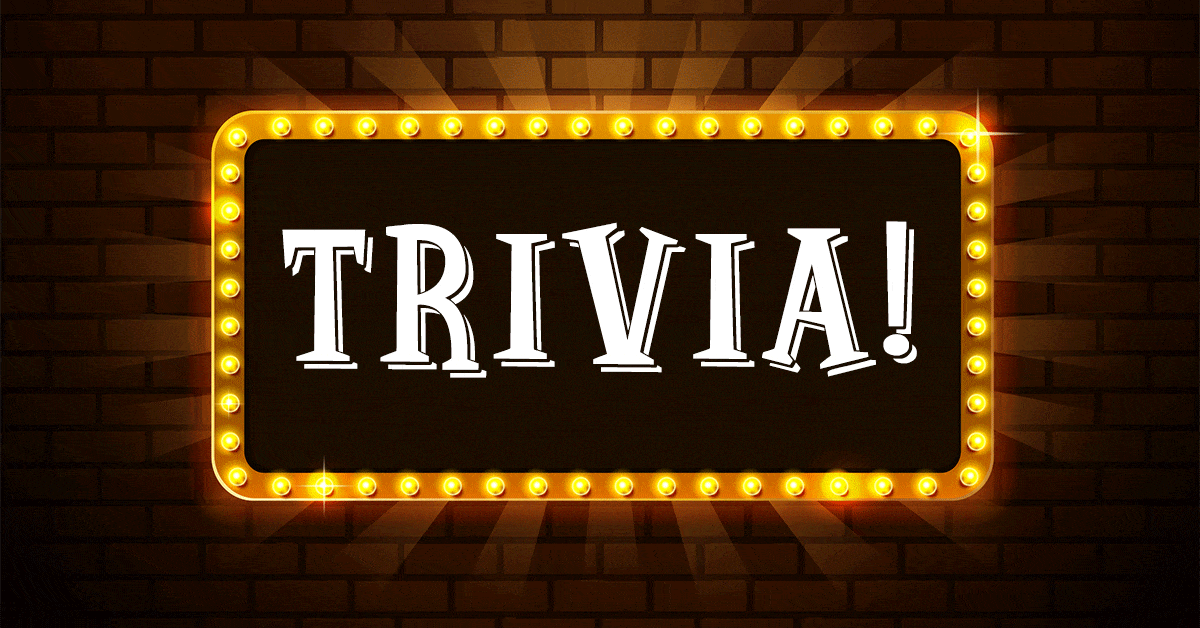 How to Set Up an Automated Text Trivia Campaign
Decide on a theme.

Search online for questions or come up with your own. Make it as easy or as challenging as you want but keep in mind who your audience is. You want them to participate—not get discouraged. A few websites for reference: Today.com, thoughtcatalog.com, buzzfeed.com

Decide on your keyword that will trigger the first trivia question.

Type up your questions and answers in the order you want the consumer to experience the trivia journey. The "answers" will be your keywords, so keep them to 1 word or match up with a multiple-choice selection. For example: A, B, or C.

Make sure each keyword is assigned to your 10DLC.

Each keyword is the correct "answer" to the previous question.

When the player responds with the correct keyword (answer), they receive the next question in the lineup or the final text. If incorrect, they do not receive the next question.

Autoresponders can be customized to include mobile coupons, links to websites, images, videos, etc.


Who to Send Automated Trivia Campaigns To
Create an automated trivia campaign to entice people to join your text club or just to create a fun community experience. Create your keyword and promote it on social media, onsite signage, print ads, and broadcast media.
You might also create a trivia exclusively for your subscribers or for a specific subscriber group.
Two Types of Automated Text Trivia Campaigns


Single question trivia provides one question and is generally used in promotions where consumers see a question on a product package or ad and text their answer.

Multi-question trivia includes a series of questions that are sent to the user.


Two Methods of Automated Text Trivia Campaigns
Code Prompt—The participant texts in a keyword and receives a trivia question in response. In code prompt, a different trivia question can be returned each time the participant plays the game.

Direct Input—The trivia question is displayed to the participant via a separate medium such as at a live event, ad, social media, or product packaging. The first message sent by the participant is the answer to the trivia question.
Key Benefits of Automated Text Trivia
Can encourage increased product awareness when consumers are looking at packaging for the trivia keyword.

"Hide" the trivia keyword somewhere on your website (consider adding it to an image tooltip.

Unique way to engage with consumers that generates brand awareness, interaction, fun, and prizes. Consider partnering with other businesses for prizes as well.

Grow your text subscribers list.